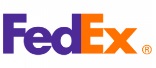 It is extremely important for our international customers know that, although The Rocket Platform and the RocketXpress checkout process are currently only configured for United States and Canada based customers, we can and do ship worldwide. With over two decades of experience in global shipping and logistics, our team is extremely well versed in the requirements for getting IT hardware shipped reliably around the globe.
If you are a non-U.S./Canada customer and would like us to process your order, simply reach out to us at support@therocketplatform.com and we will be happy to do so. To expedite your shopping experience, please include the following information in your email:
- Rocket Platform part number and quantity desired
- Bill to Address including company name, contact name, and phone number
- Ship to Address including company name, contact name, and phone number
- FedEx/UPS/DHL account number you would like us to use to ship your purchase, or let us know that you would like us to quote you for shipping
- What shipment method you would like us to use/quote (priority, economy, etc)
We support credit card, PayPal, and International ACH transactions, as well as Purchase Order payments if you are set up for Net terms in our system (for more information on corporate accounts please click here).
Also, if you don't see the part you are looking for on The Rocket Platform, please don't hesitate to ask! Not all of our inventory has made it to the website, so please let us know exactly what you are looking for (and any pictures you may have can always help us identify it for you), and we'd be happy to help!
Remember, here at The Rocket Platform, we are always here to provide superior parts and superior service, that is our mission.